TABLES ARE NOW SOLD OUTBuy single ticket(s) £125+VAT
Find out who is on the 2014 Aisling Awards Shortlist.
On Thursday 20 November 2014 the 18th Annual Aisling Awards will take place in the Europa Hotel, Belfast awarding many amazing groups and Belfast leaders who deserve recognition for what they do. The "Belfast Oscars" this year will be as big as ever, award categories include Roll of Honour, Belfast's Best Business and Person of the Year.
Nominations are now closed for the 2014 Aisling Awards.
For more information please contact Orlaith Adams or Connla McCann on 02890 611916 or email.
Aisling Awards 2013 in Pictures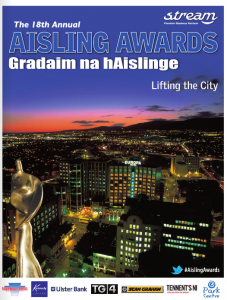 2013 Aisling Award recipients
Education: CBS – Mentoring Programme
Positive Belfast: World Police and Fire Games
Belfast Brand: Skainos
Sport: Cliftonville FC
Business: Duke of York
Culture and Arts: Féile 15
Gaeilge: Blas/It's a Blas
Roll of Honour: Linda Ervine
Persons of the Year: Joe Brolley and Shane Finnegan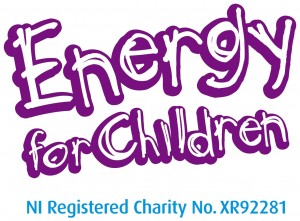 The beneficiary of this year's Aisling Awards raffle will be the award-winning Energy for Children charity, which provides critical assistance to young people who are living on the margins. Established in 2005, the Energy for Children Charitable Trust prides itself on "reaching deeper into the heart of our local communities in order to really make a difference to local children and young people who are disadvantaged". Phoenix Natural Gas generously provides, gratis, all the administrative support for the charity, which is supported by many other local businesses.