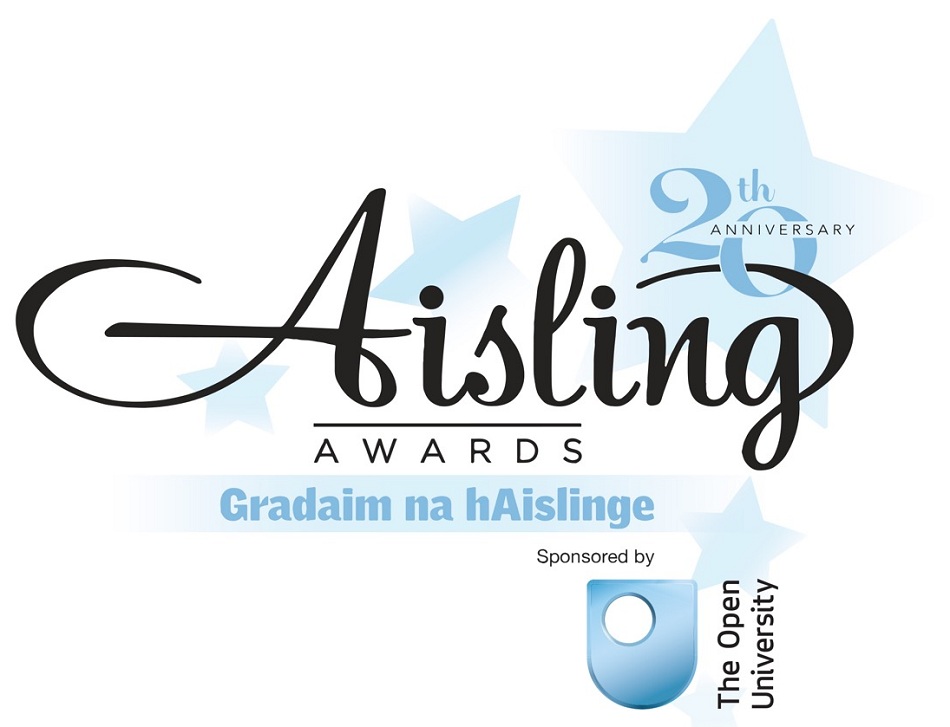 Shortlisted Categories   2016 Photos  2016 Video  Bap Kennedy Tribute Video
2016 Winners: 
Ulster Bank Culture and Arts Award: Kabosh Theatre Company
Sean Grahams Sports Award: Immaculata FC
Tennents NI Belfast Brand Award: Girded Community Hub
The Kennedy Centre Education Award: St. Louise's Comprehensive College, Belfast
The Park Centre Positive Belfast Award: Wildflower Alley
Foras na Gaeilge Gaeilge Award: Chluain Árd
George Best Belfast City Airport Best Business Award: Kainos
Movie House Roll of Honour Award: Bap Kennedy
Person of the Year Award: Fr. Gary Donegan
---
For two decades the Aisling Awards have shone a light on the great and the good of this wonderful city.  
Through the darkest of days to the days of this new, bright Belfast we have always strived to promote the place and people we love so well.
Founded in 1997 the Aisling Awards are a celebration of the talent and vibrancy of Belfast, we have recognised and awarded people from all walks of life. 
Honorary guests have ranged from our Special Olympians to the Rev. Jessie Jackson, the family of little Oscar Knox to the amazing family of Harry Holland. 
We want to champion our people, so get glamorous on Friday 2 December and join us in The Europa Hotel this year to mark the 20th Anniversary of the 'Belfast Oscars'.  
---
Platinum Partners