Tag Archives: Shankill Juniors
Aquinas progressed to the semi-finals of the cup on Saturday with a solid performance against Shankill Juniors.
AQUINAS were rudely awakened from their early kick off slumber on Saturday when Shankill found the back of the net with only two minutes on the clock.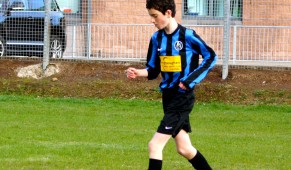 The scoreline which has been on everyone's lips recently, following events in Manchester last Sunday, was replicated at Black's Road six days later in a surprisingly one-sided encounter between two teams locked together on points before kick off.