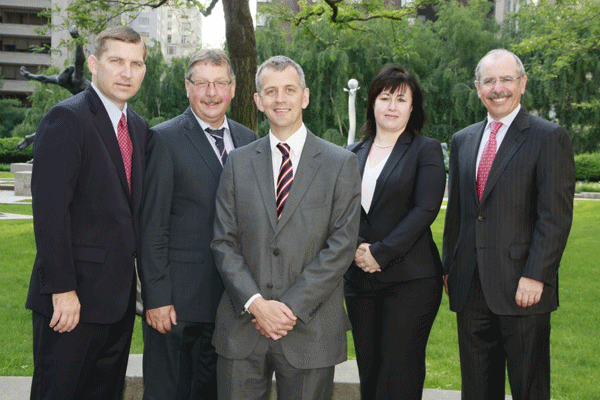 Belfast set out its stall in the Big Apple from 12-14 June at the Belfast Media Group/Irish Echo's third annual New York-New Belfast conference, held at the prestigious Fordham University.
n 2012, leading a delegation of community, cultural and business leaders from Belfast was Minister of Finance Sammy Wilson who told business representatives at the summit that the city had an unbeatable proposition.
The Minister also revealed that talks are continuing to explore ways in which corporate tax rates could be lowered to better compete with the 12 per cent rate south of the border.
Opening the 2012 conference was west Belfast songstress Gráinne Holland and Cllr Caoimhín Mac Giolla Mhín of Ciste Infheistíochta na Gaeilge who brought delegates up to date with the growth of the Irish language.
New York City Council Speaker Christine Quinn – heading the pack in the race to be next Mayor of New York – spoke of the ties which bind Belfast and New York, none stronger than her own link to the Titanic through her grandmother, who survived the disaster.
Also, previous speakers were playwrights Martin Lynch and Marie Jones, film-maker Terry George, and Glenn Jordan of the East Belfast Mission, whose Skainos project on the Newtownards Road boasts Belfast's newest must-see attraction –  the tallest vertical garden in Ireland. Actress Geraldine Hughes, star of Gran Torino and Rocky, closed the conference on Thursday last at a reception in the residence of the Irish Ambassador to Ireland, Noel Kilkenny, with a reading about growing up in Divis Flats.