O ccupation: Creative Director, Sugar Rush Creative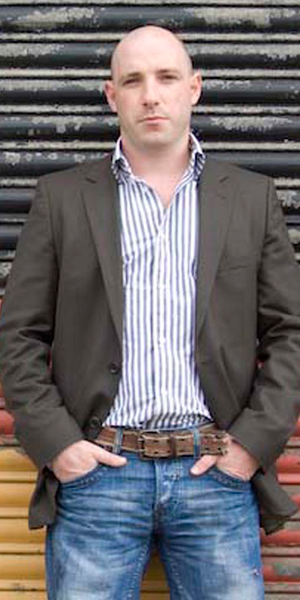 Age: 34
E-Mail address: ali.mac@sugarrushcreative.com
Place of Birth: Newtownards
Where you live: Belfast
First Job: Junior Designer
What it taught me: Exposure to a working studio in one of Northern Ireland's top advertising agencies helped me confirm my passion for the creative industry. I knew this was the right path for me
Family/Status: Engaged
Name of spouse and children: Niki Magee and my three year old darling daughter, Ella
Best advice anyone ever gave you: Hard to say! Most of the time I never listen to advice and end up doing my own thing
Best advice you could give someone starting out: Never give up. The tipping scale will eventually sway in your favour
Alistair was educated at Campbell College Belfast and, after leaving in 1995, enrolled for an Art & Design GNVQ before completing a HND in Visual Communications. Alistair worked his way up through various design agencies, both in Belfast and Dublin, ahead of starting Sugar Rush Creative in 2003 specialising in graphic design, web and online creativity. In 2012 he will head a creative team delivering to clients throughout the UK and Ireland such as BBC London, the World Trade Centre, Belfast, Volvo and Shinty.com in Scotland.
Alistair is a member of the Institute of Creative Advertising Dublin (ICAD) and was recently awarded membership to the Chartered Society of Designers London (CSD). He has also recently finished filming a Northern Ireland production called Farm Fixers with Nick Hewer from the BBC Apprentice series. Alistair was asked to join Nick's team of experts as a branding and website consultant to the show which will hit our screens in Spring of this year.
A rugby aficionado, he played school and club rugby, taking in a tour of South Africa with Bangor RFC. However the highlight of his life was the birth of his gorgeous daughter Ella, three years ago.